Dr Karl BURGESS - Head of Metabolomics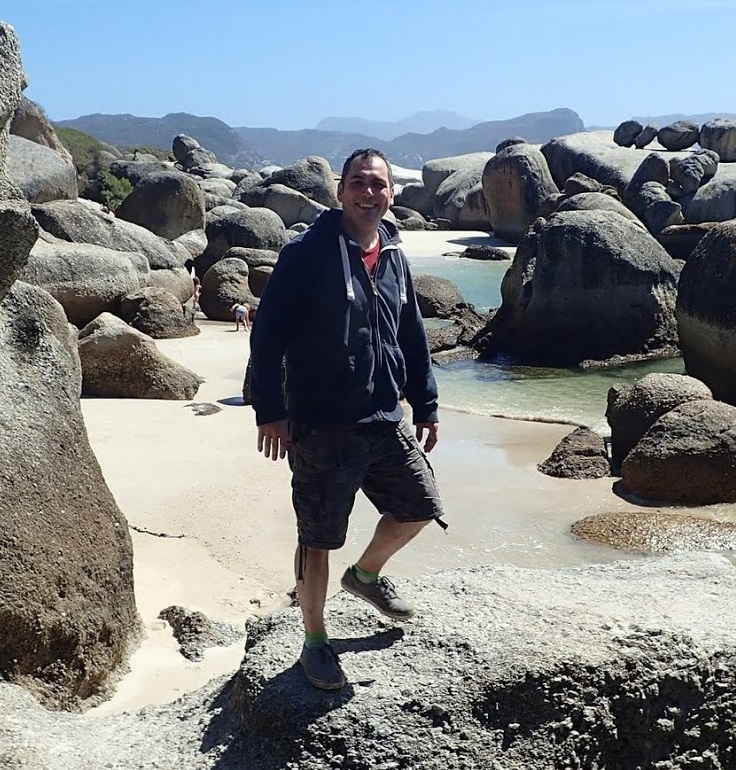 Promoting Mass Spectrometry for Biomedical Research
Karl Burgess is a Senior Research Fellow in the Institute of Infection, Immunity and Inflammation at the University of Glasgow. His research interests focus on the use of mass spectrometry in biomedical research, particularly in its application to infectious disease and synthetic biology.
Karl obtained a Bachelor degree in Pathobiology from Reading University. He then went completed an MSc in Bioinformatics and Molecular Modelling at Birkbeck College, University of London, followed by an MRes and PhD in Biomedical and Life Sciences at the University of Glasgow.
Experienced in Proteomics and Metabolomics
After being introduced to mass spectrometry during his MRes, he remained at Glasgow for a PhD in proteomic methods development. After a short post-doc on the RASOR proteomics project, he became head of the Glasgow Polyomics Metabolomics Facility, where he remains. He was a Wellcome Trust ISSF fellow from 2012-2014, which kick-started his research into pathogenic biofilms.
He is a member of the BBSRC Pool of Experts, the Scottish Synthetic Biology Steering Group and chair and founder of the Scottish Metabolomics Network (www.scottishmetabolomics.net) - an affiliate of the Metabolomics Society (www.metabolomicssociety.org).
Selected Publications
Alakpa, E. V., Burgess, K. E.V., Chung, P., Riehle, M. O. , Gadegaard, N. , Dalby, M. J. and Cusack, M. (2017) Nacre topography produces higher crystallinity in bone than chemically induced osteogenesis.ACS Nano, (doi:10.1021/acsnano.7b01044) (PMID:28665112) (Early Online Publication)
Zambelloni, R., Connolly, J. P.R., Huerta Uribe, A., Burgess, K., Marquez, R. and Roe, A. J. (2017) Novel compounds targeting the enterohemorrhagic Escherichia coli type three secretion system reveal insights into mechanisms of secretion inhibition. Molecular Microbiology, (doi:10.1111/mmi.13719) (PMID:28557017) (Early Online Publication)
Kean, R. et al. (2017) Candida albicans mycofilms support Staphylococcus aureus colonization and enhances miconazole resistance in dual-species interactions. Frontiers in Microbiology, 8, 258. (doi:10.3389/fmicb.2017.00258)
Akpunarlieva, S., Weidt, S., Lamasudin, D., Naula, C., Henderson, D., Barrett, M. , Burgess, K. and Burchmore, R. (2017) Integration of proteomics and metabolomics to elucidate metabolic adaptation in Leishmania. Journal of Proteomics, 155, pp. 85-98.(doi:10.1016/j.jprot.2016.12.009) (PMID:28040509)
Haggarty, J. and Burgess, K. E.V. (2017) Recent advances in liquid and gas chromatography methodology for extending coverage of the metabolome. Current Opinion in Biotechnology, 43, pp. 77-85.(doi:10.1016/j.copbio.2016.09.006) (PMID:27771607)
Grants Awarded
FlyMet.org - a tissue-based metabolomic online resource for the Drosophila and systems biology communities. Biotechnology and Biological Sciences Research Council. 2017 - 2020
RTMet - Real time metabolomics for synthetic biology applications. Industrial Biotechnology Innovation Centre. 2017- 2018
Enhanced interpretation of metabolomics data to accelerate microbial engineering. Innovate UK. 2015 - 2017