Message from the Head of College of Medical, Veterinary and Life Sciences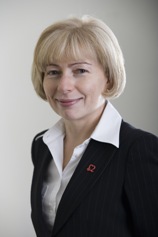 As biomedical science has become more quantitative and data-rich, the College has kept pace by investing in the staff, equipment and projects that allow cells, organisms or populations to be analysed in a systems context. Technological progress allows us to dissect biological processes in unprecedented detail, and to integrate different layers of understanding towards obtaining a more holistic view of biological function, health and disease.
Glasgow Polyomics encapsulates this vision of a technologically advanced, multi-dimensional group. In this recently constituted facility, which is supported by the Wellcome Trust Institutional Strategic Support Fund (ISSF) and by the University of Glasgow, sensitive and high-throughput analytical instrumentation is operated by skilled staff to permit the collection and analysis of many omics datasets. We assist both basic and applied research programmes across the life science disciplines.
Glasgow Polyomics brings together experts in genomics, transcriptomics, proteomics, and metabolomics who are supported by experienced bioinformaticians and software developers. Our aim is that biomedical researchers across the University and beyond will take advantage of the skills and instrumentation offered by this state-of-the-art facility, and that collaborating with staff at Glasgow Polyomics will help to strengthen existing investigations and to catalyse new research directions. Tangible benefits of these fruitful interactions will be visible in the form of innovative projects that are robustly designed and executed, and in a broadening of the technical and knowledge base of our research groups.
Omics approaches can also steer research into exciting new directions. Determining an individual's unique personal 'polyome' offers the opportunity to understand the molecular basis of disease and how medicines may be targeted to individuals at particular risk. In synthetic biology, the polyome of microbes can be manipulated to enable these organisms to generate high value chemicals including fuels and pharmaceuticals.
All the biological sciences can be better understood in the context of the polyome. Glasgow Polyomics aims to allow all researchers in Glasgow and beyond to gain inferences about every aspect of life through understanding its component pieces and the principles that operate between them.