Dr Justin van der HOOFT - Mass Spectrometry Technologist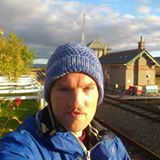 Justin conducted his thesis at Wageningen University, The Netherlands, where he developed his interests in systematic metabolite identification and annotation, and his fascination for the unravelling of complex biological extracts. After finalizing his thesis, he was junior researcher at Plant Research International before moving to the group of Prof. Alan Crozier at the University of Glasgow, where he worked on the bioavailability of epicatechin, an abundant flavonoid in green tea, red wine, and chocolate. Justin then moved to Glasgow Polyomics to pursue his work on metabolite annotation based on different MS fragmentation approaches. Furthermore, Justin is member of the Metabolomics Society and the Early-Career Members Network (EMN) committee thereof, and is involved with activities such as the organization of EMN workshops during the Metabolomics Society meetings.
Mass spectrometry fragmentation method development
The work of Justin focuses on systematic metabolite identification and annotation of molecules in biological mixtures. During his thesis, he developed workflows for the structural elucidation of plant and plant-derived metabolites using high resolution mass spectrometry (MS) and NMR. The polyphenol content of tomatoes and tea was examined using in-depth MS fragmentation approaches. Additionally, to obtain precise identifications of positional isomers, which is not possible based on MS only, a combinatory approach of MS and NMR was developed and used to fully elucidate numerous small molecules. Justin then applied the developed metabolite identification strategies to elucidate plant-derived metabolites present in urine after tea intake. His current work is focused on the MS based annotation of endogenous human metabolites routinely detected at Glasgow Polyomics. Please come by and talk if you have any samples containing interesting yet unknown structures that need to be annotated and eventually identified!
Follow Justin on twitter @jjjvanderhooft
Selected Publications
J.J.J. van der Hooft, J. Vervoort, R. J. Bino, J. Beekwilder, and R.C.H. de Vos; 'Polyphenol Identification Based on Systematic and Robust High-Resolution Accurate Mass Spectrometry Fragmentation'; Analytical Chemistry, 83 (2011) 409-16.
J.J.J. van der Hooft, R.C.H. de Vos, V. Mihaleva, R.J. Bino, L. Ridder, N. de Roo, D.M. Jacobs, J.P.M. van Duynhoven, and J. Vervoort; 'Structural Elucidation and Quantification of Phenolic Conjugates Present in Human Urine after Tea Intake'; Analytical Chemistry, volume 84 (2012), 7263-71.
A. Scalbert, L. Brennan, C. Manach, C. Andres-Lacueva, L.O. Dragsted, J. Draper, S.M. Rappaport, J.J.J. van der Hooft, D.S. Wishart; 'The food metabolome: a window over dietary exposure'; The American journal of clinical nutrition, volume 99 (2014), 1286-1308.
J.J.J. van der Hooft, J. Vervoort, R.J. Bino, and R.C.H. de Vos; 'Spectral Trees as a Robust Annotation Tool in LC–MS Based Metabolomics'; Metabolomics, volume 8 (2012), 691-703.

For more information and publications please visit my ReseachGate profile or my Google Scholar page.
Grants Awarded
ISSF Wellcome Trust fellowship for the duration of 12 months to work on mass spectrometry fragmentation approaches to enhance the metabolite annotation power of the Glasgow Polyomics metabolomics platform for applications in biomarker discovery studies in urine and bacterial extracts.